Unmatched Stability, Support, and Communication

As a long-time Executive Assistant & IT Support at the Office of President/CEO, I am pleased to say that my experience with Micro Solutions has been nothing but positive since 2010. The team's expert assistance has provided us with stability, confidence, and a network free from interruptions. I also appreciate Micro Solutions' support for on-site "champions" and 24/7 assistance, setting them apart from other IT firms I've worked with in the past. For those considering Micro Solutions, I highly recommend giving them a try. The team's commitment to communication and approachability, no matter the nature of the question or request is priceless. If you're looking for unmatched stability, support, and communication, Micro Solutions is the choice for you.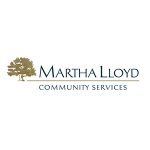 Jackie Hickock
Martha Lloyd Community Services
Proactive and Accessible Approach

After the headache of dealing with unreliable and absent-minded IT support, I highly recommend Micro Solutions. Their proactive and accessible approach to IT support has been a game-changer for my company. With their knowledgeable techs and collaborative problem-solving, we can finally focus on our business instead of constantly dealing with technical issues. If you're tired of subpar service and worrying about the security of your network, it's time to make the switch to Micro Solutions. Their friendly and accountable team will give you the peace of mind you deserve. Don't wait any longer to get rid of the IT headache.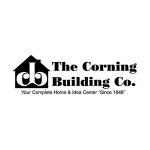 Lori Gridley
Corning Building Company
Free up Valuable Time For Business

Micro Solutions has been a game-changer for our school. They freed up valuable time for me and my team by expertly leading our IT tasks, allowing us to focus on what we do best. Compared to other IT firms I've worked with in the past, Micro Solutions stands out with their exceptional service. For anyone who is unsure about choosing them as their IT firm, I highly recommend them for their local presence, quick response to issues, and in-depth knowledge of our needs. Thanks, Micro Solutions!
Kyle Bower
Hammondsport CSD Superintendent
Micro Solutions is an invaluable asset to our organization, bringing with them a wealth of knowledge and expertise. Their established relationships with technology vendors are particularly beneficial, as they allow us to streamline the approval process and reduce labor hours. As a result, we are able to create a technology-friendly environment for all of our students.
Caitlyn Bowen